I must say
I am so loving this creative process.
The sad part is my house gets woe-fully neglected when I'm working on projects.
So let's get this post done quick so I can save my home.
Someone asked about my process
using the projector.
These pics aren't great and I'm certainly not a professional,
but I set it up this way so I can watch/listen to something while I work.
I have a secret crush on Josh Duhamel. Sshhh... don't tell.
I recently read the book and of course the movie was a must see.
So back to business.
I put my projector on a chair, then put my board on one of my pub table chairs.
It's just the right height for the image from the projector.
Then I get another regular chair and sit next to the board.
This one is looking from behind the projector to the pallet wood board.
Plain and simple.
Projector on chair.
It does take me a little bit to get everything all lined up,
straight, and evenly spaced.
Especially since moving the transparency is exactly opposite to what it
does on the board.
I forget that part every time.
Sometimes I have to change the distance between the projector
and the board I'm working on to get the right size of image.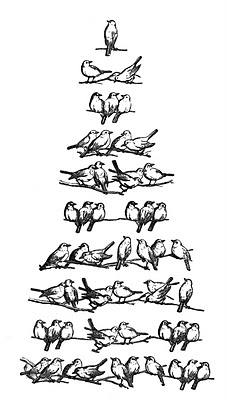 I printed it out at a high resolution, then took the copy to Staples.
It's about $1.00 to get it printed on a transparency.
I've definitely got my money's worth out of that $1 transparency.
Now I get my Sharpies and start tracing.
I usually use the regular tip to trace the outline,
then the broad tip to fill in the spaces.
The nice thing about sharpies is that there is no drying time like with paint
and it is much easier to control than a paintbrush.
I do like paint pens, but they are pricey.
So for now I'll just stick with Sharpies.
I give the image a light sanding to age it a bit.
Then a wax paste coating.
Birds on a Branch.
Simple.
Beautiful.